Mark Gallagher | Managing Director, Performance Insights
Mark Gallagher has held senior roles in the high performance environment of Formula 1 motor racing for over 30 years, and today is an author, broadcaster and industry analyst who continues to work with drivers and teams at the forefront of this global sport.
Mark's management career in Formula 1 included more than a decade on the management board of the highly successful Jordan Grand Prix team, running the world famous Cosworth engine business and helping establish the commercial arm of Red Bull Racing which went on to become 4-times World Champions.
Throughout his career Mark has been a member of the technical working groups within the sport's governing body, the FIA, tasked with tackling challenges including environmental sustainability and safety, the latter being central to the sport's regulatory environment. He spent two years working on the energy efficiency regulations adopted by Formula 1 in 2014.
His expertise covers the commercial and operational management of Formula 1 teams, and includes the sport's regulatory, business and technology landscape. Since 1994 he has introduced some of the world's leading technology companies to the sport, playing a key role in the digital transformation of Formula 1.
Mark's career in Formula One commenced in 1983, working in media and communications before joining Eddie Jordan's new Formula 1 team in 1990. The team became race winners in Formula 1 during their first decade, Mark overseeing commercial operations and joining the management board in 1998.
In 2004 he was invited to join the Jaguar Racing organisation as it transitioned into becoming Red Bull Racing, and during this time Mark reconnected with David Coulthard who became the team's lead driver and remains a close business associate today.
Mark later founded Status Grand Prix which successfully competed in lower formulae, winning a World Championship in 2009 and tackling the daunting Le Mans 24 Hours sports car race on new fewer than four occasions. In 2010 Mark was appointed head of the worldfamous Cosworth Formula 1 engine company, supplying up to one-third of the teams in the sport with power units and associated technologies.
Since 2012 Mark has focused on his Formula 1 consulting business, Performance Insights, working with a range of clients across the sport. He has written two books, The Business of Winning (Kogan Page, 2014) and Grand Prix – The Last 25 Years (WH Smith, 1999), and collaborated with Coulthard on his Sunday Times Best Seller The Winning Formula (Blink Publishing, 2018).
He has also held board positions in three companies over the past decade, including as a Non Executive Director of Britax, one of the world's leading automotive safety companies.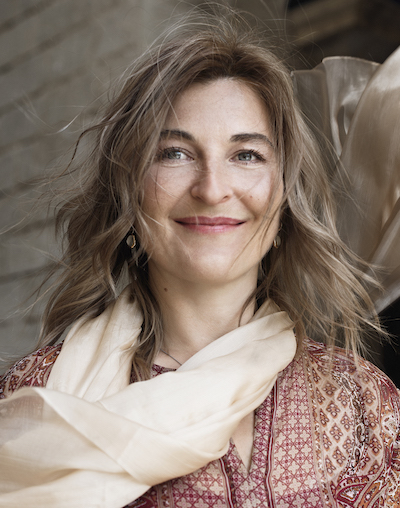 Kristina Pisani | Founder, SII Science of Inner Intelligence
Kristina Pisani is an entrepreneur and transformational Neuro Coach, founder of start-up SII – Science of Inner Inteligence.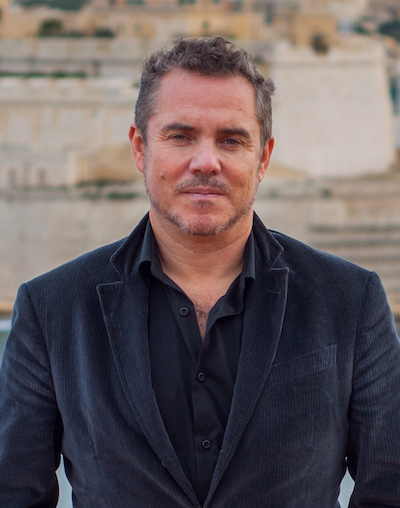 Mark Weingard | Founder, Iniala and Inspirasia Foundation
Mark Weingard, Founder of Iniala and Inspirasia Foundation, has poured every ounce of his being into creating his passion projects. Completely self-made, Weingard was an only child growing up in Manchester, England, who later achieved success as a young professional trading stocks. Years later, a series of unfortunate events brought him to create the beautiful concepts of Inspirasia and Iniala. 
In 2002 an attack tragically claimed the life of his fiancée, Annika Linden, who was a victim of the Bali bombings. Two years after that, Mark once again cheated death, in the 2004 Boxing Day tsunami, in which more than 230,000 people sadly lost their lives. The loss of his fiancée, Annika Linden, made Mark understand what he wanted to do with his life. Determined to create something positive out of the tragic events in Bali, he set up the Inspirasia Foundation. Philanthropy has always been at heart of Iniala, with a percentage of all revenue donated to Inspirasia Foundation. In 2012, Mark became captivated by Malta's charm and relocated to the island and has recently opened the luxury hotel, Iniala Harbour House & Residences on the historic St. Barbara Bastions.
Keith Marshall | Chief Philanthropy Officer, SiGMA Foundation
Keith Marshall has always loved to live large and loud. A pharmacist by profession, he is an avid traveler, constantly on the quest for pastures new. It was his love for adventure and the unknown that took him on a fateful trip to Ethiopia, all of twenty years ago which set the wheels in motion for his crusade into the world of philanthropy. Since then, he set up the Kilimanjaro Challenge for Malta, coaching and training almost 250 would-be alpinists to take on the highest free-standing mountain on the planet and in so doing , raising a million euro in funds towards various projects in Ethiopia and Kenya. Of late, Keith has relinquished ties with the business world to dedicate more of his time to the setting up of the SiGMA Foundation, together with a dedicated team of friends and associates.
Besides the Kilimanjaro Challenge, the SiGMA Foundation has other interesting challenges planned for the near future, including forays in Spain for the Camino de Santiago as well as Mount Toubkal in the Atlas Mountains of Morocco. In Keith's words – 'Philanthropy and adventure can easily co-exist, even thrive. Our mission is to demonstrate this to the world in its full splendor. What can be more rewarding than pushing oneself towards a goal and at the same time providing a helping hand towards others in need? This is the mantra we would have ourselves follow and the credo we carry in our heart and mind. Together we can move mountains, let alone trek our way up them'
Nathan Farrugia | Record-breaking Athlete and Founder, Up Performance Coaching
Nathan is a TEDx speaker, record-breaking athlete who successfully completed more than 15 extreme challenges pushing his mind and body to the limit, CEO with over 20 years experience, executive coach who developed his own FIRE methodology based on his lifelong experience in and out of the boardroom, philanthropist and entrepreneur with degrees in health science and business.
He has completed some of the worlds toughest endurance challenges and set world records in the process. He raises funds and awareness for charity through his challenges and is active in both the commercial and non-profit worlds.
Nathan founded the executive coaching academy, UP, which works with CEOs and executive teams to harness their potential, transforming managers into high performing leaders that, in turn, inspire and transform their own teams.
He is also the managing director and chair of Vistage Malta, a private advisory board for CEOs, executives and business owners. With 23K+ members across 20 countries, it is the largest organisation in the world.
CEO of one of Malta's leading technology companies Shireburn, a business software company that leads innovation in people management & financial solutions, Nathan is also director on a number of local and international non profit and philanthropic organisations Nathan delivers motivational talks and business focussed workshops of international calibre. He inspires many organisations with his talks and workshops, locally and internationally, and has worked with companies such as Microsoft Europe, HSBC, Swiss Re, Toly, KPMG, Hilton Hotels, Betfair and Betsson to name a few.
Wesley Ellul | Co-founder and CCO, Quizando
Wesley Ellul is an experienced Founder And Digital Marketer with a demonstrated history of working  in the entertainment industry. He operates and works in several businesses in the creative industries including online quiz game Quizando, The Comedy Knights, TAC Theatre and ticketing company Ticketline. 
Justin Mifsud | Co-founder & CCO, World Pro Racing
Justin Mifsud is an IT Specialist and lecturer with over 20 years of experience. Justin always had a passion towards gaming and has an extensive experience in the esports and broadcast industry both locally and abroad. At the age of 16 he played with various professional esports teams and in 2017 he founded Sim Racing Malta and re branded to World Pro Racing in 2018. Justin has a huge passion to explain and educate the opportunities in sim racing, creating events worldwide and connecting people through esports, grow drivers to a professional level and giving opportunities to promising sim racers to the real world of Motorsport.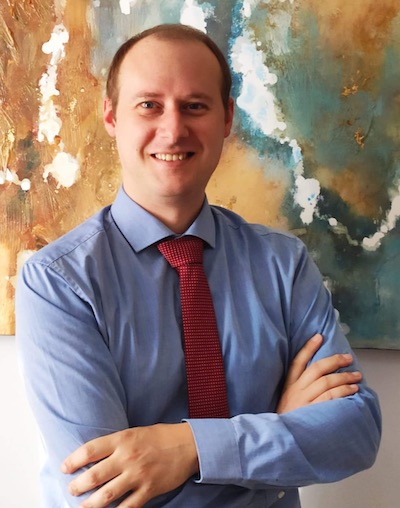 Dr Darren Grasso | Head EU Funding, Meusac
Dr Darren Grasso is the Head of the EU Funding team within MEUSAC which is a Government agency that strives to connect citizens to the EU. Dr Grasso has been involved in the provision of information on the various EU funding programmes and he assisted a number of entities to apply for EU funds.
Martin McDonald | Chief Exploration Officer, Parallell66
The courage to be curious and question the status quo is where the excitement in business is. It breeds new and sometimes scary ideas that create positive change for people and deliver commercial value for business. Martin has a rare combination of the hungry start-up "anything is possible" mentality and the balance of corporate financial and business experience. He believes that business skills are sector-transferable and has proven this by opening international markets in sectors as diverse as Motorsport, Virtual Reality, Simulators and Gaming, writing multi-$million contracts along the way and building teams of brilliant people to make things happen.
His business development work is incisive, direct, and led by an ethical and honest approach to seeking the differences to deliver the best financial returns to investors, value to stakeholders, happy colleagues and delighted customers. People are happiest when they are giving and receiving great work; work becomes fun, and that makes everyone feel super good. It's a virtuous circle worth striving for every day.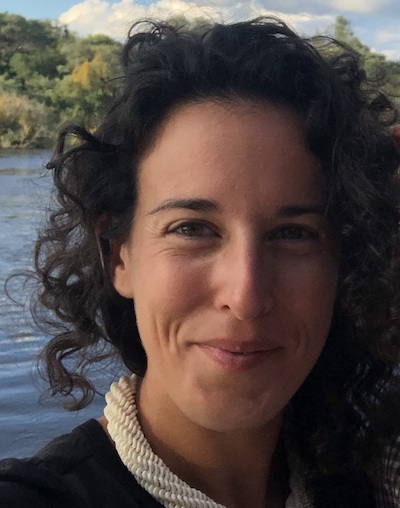 Louisa Attard | CEO, Inspirasia Foundation
Louisa Attard is the CEO of Inspirasia Foundation, a grant-making foundation dedicated to supporting exceptional social initiatives in Bali and Malta and inspiring others to give and give well. In Malta the Foundation supports the third sector through the Malta Social Impact Awards and Malta Together. With the belief that by giving strategically and working closely with grantees, this will lead to more impact and long-term sustainable growth, she has spent the past 6 years working
hand in hand with inspiring organisations providing financial and non-financial support to help them grow. Louisa completed her Masters in Humanitarian Action at the University of Malta and a University Degree in Communications (Honours) with European Studies and has been working in the non-profit and development sector for over 10 years both in Malta and abroad.
Victor Muscat | Founder, Dreams of Horses
Victor Muscat is the founder of Dreams of Horses Farm in Gozo. Victor has been called a Horse Whisperer but really this description misses the point. His skill is in bringing people together with animals and that's where the magic of human healing happens.️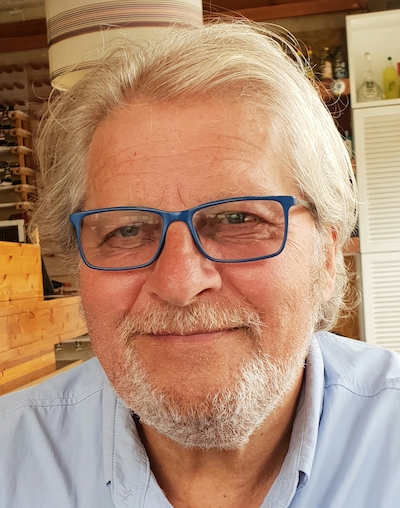 Nic Carey | President, Rotary Gozo
Service Above Self. When it looks too hard – it ain't!
An architect and development consultant by profession, Nic Carey is current president of the Rotary Club of Gozo and Chairman of Trustees of Rotary/Ministry Vocational Fund. He was previously a member of the Rotary Club of Manchester, the Stirling Rotary Club (Canada) and President of the Save The Children Fund. He is the author of The Boy Who Talks To Animals (Nov 2019) and The Boy Who Has No Name (May 2020) both published by Austin Macauley, London.
In his role as President of the Rotary Club he runs active collaborations with Friends of the Sick and Elderly in Gozo, the English Speaking Union and the British Residents Association amongst others.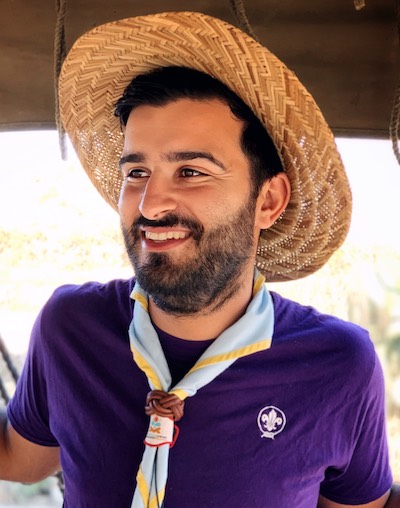 Josmar Azzopardi | Group Scout Leader, The Scout Association of Malta – Xaghra Scouts
Josmar Azzopardi is an avid scout since he co-reactivated Xagħra Scout Group at the age of 15 as a means of bringing about real change in his local community. It is his belief that empowering our younger generations can have real impact in creating a better world. 
After graduating in Mechanical Engineering from the University of Malta, he decided to pursue a year of volunteering with the firm belief that Maltese voluntary organisations need to be better supported. This eventually translated into an opportunity of becoming the first employee of The Scout Association of Malta (VO-0311). This period saw the organisation having the highest penetration rates of external fundraising, developing and implementing several youth-led initiatives, the establishment of an administrative structure parallel to the volunteer teams for long-term stability, and the separation and growth of commercial operations through a subsidiary company.
Having switched to work in the private industry, Josmar still volunteers actively with Xaghra Scout Group as its Group Scout Leader: enabling around 110 members to have their weekly adventures and opportunities for growth.